roy murdock

[blog index] [photo index] [random post] [about] [quotes] [other]
---
Review of Paul Krugman's The Age of Diminished Expectations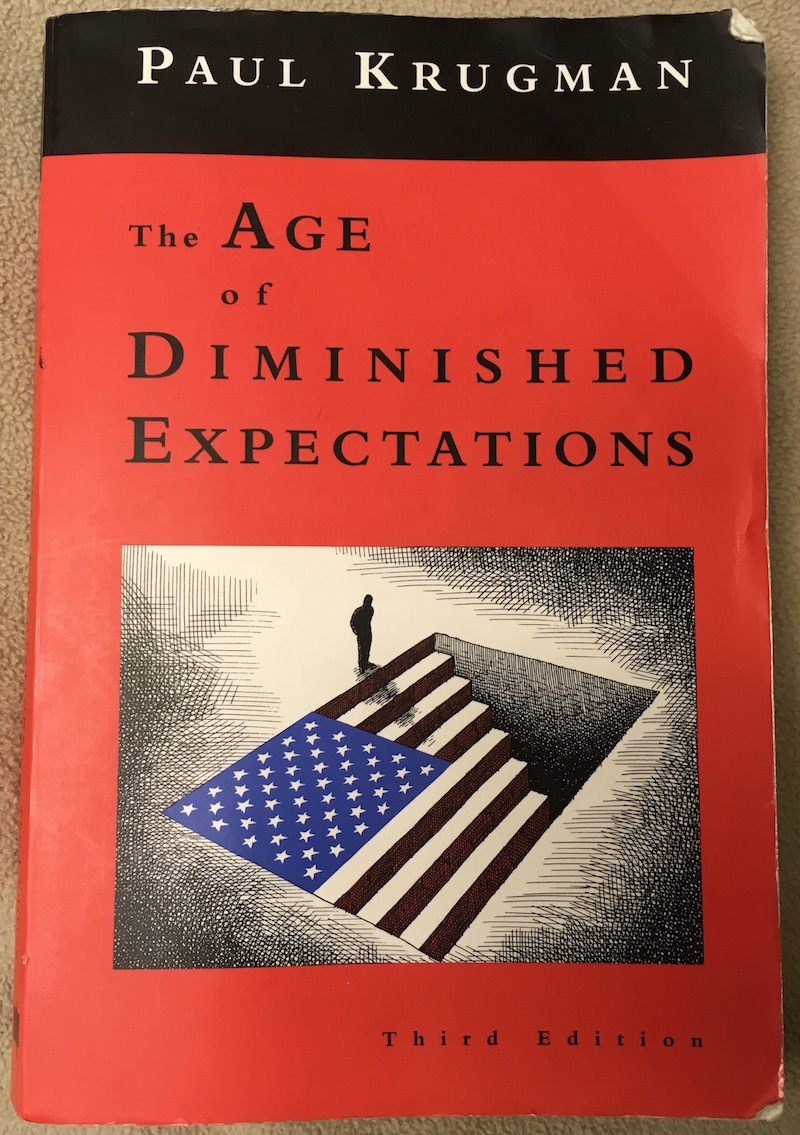 Background
Paul Krugman wrote The Age of Diminished Expectations in 1990 as the first book in the Washington Post's Briefing Books series. Krugman was 37 and employed as an economics professor at MIT when he wrote this book. He would go on to have a successful academic and literary career, winning the Nobel Prize in Economics Sciences in 2008 for his work on New Trade Theory. He recently retired from teaching at Princeton, and continues to write a widely-read column in the New York Times.
This book was his first serious attempt to marry academic "Greek-letter" economics with casual "airport" economics. He states that he aimed to create "a short book about the U.S. economy that would be accessible to a nonprofessional public while maintaining intellectual quality." He compares the book to an automotive owner's manual which describes how the parts of the economy fit together and work as whole without pushing for particular answers to the identified problems. He is able to maintain a fairly neutral tone throughout the book.
I read the Third Edition, released in 1997, because I had read some of Krugman's "Conscience of a Liberal" columns in the New York Times and wanted to get an overview of his earlier thinking that might be unavailable or obscured in academic format.