Apple Watch Financial Estimates
The Apple Watch has been available to the general public for 3 months (one financial quarter), so Apple's latest quarterly earnings report included revenues from the new product line. Apple breaks its product revenue out by iPhone, iPad, Mac, Services, and Other [see image below]. Apple Watch revenue has been lumped into the "Other" category, drawing further attention to Apple's view of the watch as an ancillary product such as Apple TV and Beats.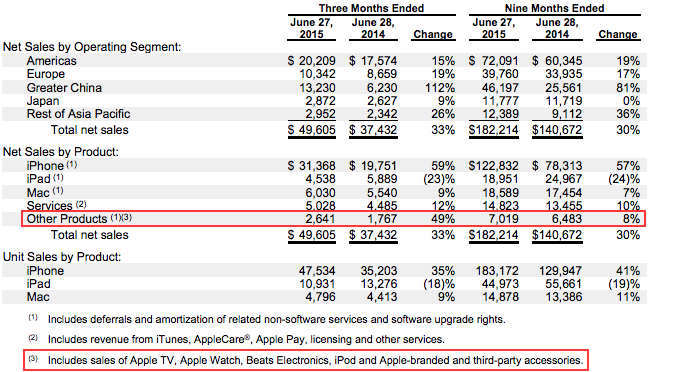 Most analysts have deduced around $1bn in revenue and 2-3m in unit sales based from these numbers. This is not the definition of a failed product. It's also not the definition of a success, given Apple's record-breaking standards and $710bn market cap.